What day will TheThrone and Liberty be released? Thanks to Amazon Games and NCsoft, Throne and Liberty is coming to the West. The ambitious new MMO has a lot to offer. Before the game launches, there is plenty for you to get your teeth into whether you play on a PC or a console.
A summary of what we currently know and have seen about the game can be seen below. So, if you intend to play the game later in 2023, take a look at a summary of the gameplay and plot information forThrone and Liberty.
Throne and Liberty release date rumors
On the PS5, Xbox Series X|S, and PC, The Throne and Liberty will be released in 2023. In order to expand their collection of MMOs, Amazon will publish the game internationally.
No specific time frame was provided when the game was announced, but given that it is now the Summer, we would guess that it would come out somewhere in the second half of 2023. But when it does, you can play Throne and Liberty for free.
Throne and Liberty story
In the fantastical setting of Throne and Liberty, players can fly through the air and delve deep beneath the sea to influence on-going battles and wars to their advantage. To explore landscapes, engage in combat, and develop your character in the online MMO, the game will let you transform into animals.
The reveal trailer for the game contains a quick peek of some of the lore: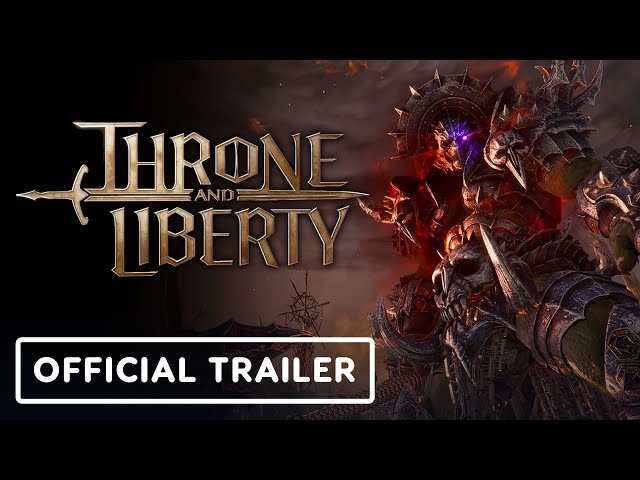 Throne and Liberty gameplay
Because Throne and Liberty is an MMO, as was already mentioned, you will need to team up with your friends to face both PvP and PvE challenges. The game has been postponed numerous times, so little is known about its current state. However, you can anticipate a sizable environment to explore, along with battles in dungeons and a wide range of tools and spells to employ.
Below is a snapshot of the game's development log that you can view:
That concludes our knowledge of the Throne and Liberty release date, along with further story information and gameplay specifics. Check out some of the top PS5 multiplayer games and finest Xbox multiplayer games now available if you're looking for even more online adventures.