When is the Pragmata release date? The upcoming action game from Capcom is set to take us to a near-future dystopian version of Earth, focusing on a young girl and someone in a futuristic astronaut suit. There s also a strange cyborg cat, as well as some interesting sci-fi gadgets from what we have seen so far.
CouldPragmatabe one of thebest PS5 space games? It is definitely possible, and for those who are interested in an out-of-this-world experience, the new IP from the Devil May Cry and Resident Evil developers should be added to yourupcoming PS5 gamesandupcoming Xbox gameslists. For now, here s everything you need to know about when the game will arrive.
Pragmata release date window
Pragmata s release date is set for 2023 on PS5, Xbox Series X|S, and PC. The game was delayed in November 2021 from its original 2022 release window, but we ve yet to hear anything since then. As such, the game hitting this release window seems unlikely, and we could see it pushed back further.
Since the game was revealed back in June 2020, we ve only had one trailer and the announcement regarding the delay in 2021. ThePragmata Twitter accounthasn t posted since the delay, so we re likely to get some fresh information regarding the game soon, possibly during Summer Games Fest in June if the game is still in development.
Pragmata gameplay
No official gameplay has been shared by Capcom for Pragmata, but since the game s storefront pages focus on sci-fi action , we expect Capcom to stick with its strengths. This means either gameplay similar to Resident Evil or Devil May Cry, especially since these games are mentioned in thePlayStation Store listing for Pragmata.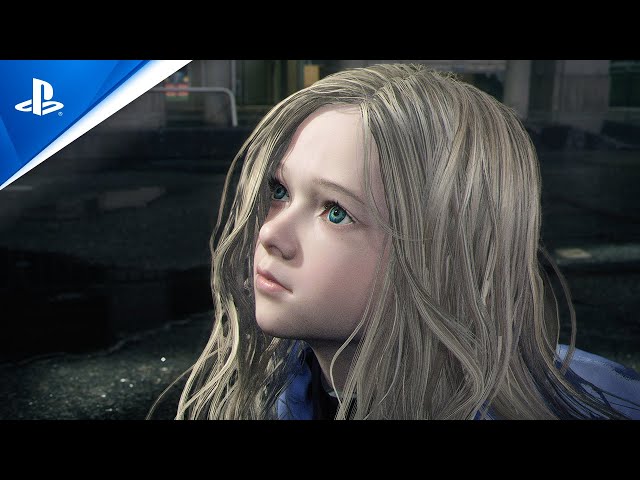 Once Capcom shares some official gameplay for the upcoming title, we ll update this article so you can get a taste of what s on offer with Pragmata.
Pragmata story
Story details about Pragmata are sparse, but from what we see in the reveal trailer and listings of the game, the story will focus on a near-future dystopian reality, with the astronaut and young girl taking center stage.
Within the announcement trailer, we see the astronaut walking through an empty New York, before firing a flare-like capsule into the air, which follows with them using a gadget to see holograms. After a few moments, the sky glitches, with a satellite crashing through the mirror-like skyline, which isn t as real as it initially looked. Everything on the ground starts floating toward it, with the astronaut grabbing the little girl and trying to use a gadget to catch the satellite before they are thrust toward the moon.
There s not a lot of plot or narrative to gather from the only trailer for the game, but we believe that the game will focus on some strange happenings in space, especially with the key art for the game focusing on being on the moon. However, due to a lack of a synopsis, you ll have to imagine what the game may entail with the little information that we have.
That s everything we currently know about the Pragmata release date. It s unfortunate that we haven t heard much about the game since its reveal, but we re hoping that it can end up on thebest games of all timelist once it finally launches.