When is theMortal Kombat 1 release date? The announcement we have been waiting for has finally arrived, and while many were anticipating the next game from NetherRealm to be called Mortal Kombat 12, what we re actually getting is a series reboot with MK1. But, when will you be able to play it and exactly what is changing?
Below, you can find a full roundup of what we know about the game and the latest trailers and gameplay snippets as we receive them from NetherRealm.Mortal Kombat 1is likely to bring the series back to basics while still upping the gore and intensity of fatalities and brutalities.
Mortal Kombat 1 release date
The Mortal Kombat 1 release date is Tuesday, September 19, 2023, on PS5, Xbox Series X|S, Steam PC, and Nintendo Switch. This date was announced in a reveal trailer, following multiple reports that the game would release within this month.
One of those reports came fromWindowsCentral. Additionally, Warner Bros. Discoveryannounced in an earnings callearlier in the year that the next Mortal Kombat game was on the way. It is sad to see the game not hit PS4 and Xbox One, however with those consoles being 10 years old this year, the hardware would likely struggle to run the game.
Mortal Kombat 1 pre-ordersare also now live and give players a chance to play the game before its full release date and you can nab yourself aJean-Claude Van Damme Johnny Cage skinwith one of the pricier editions too.
Mortal Kombat 1 story
Mortal Kombat 1 s story is a reboot of the timeline of the series. Not only evident from the game name not being Mortal Kombat 12 but the trailer for the game clearly demonstrates that the series is being rebooted once again, this time by the Fire God Liu Kang.
TheMortal Kombat 1 charactersin this reboot include Liu Kang, Scorpion, Sub-Zero, Raiden, Kung Lao, Kitana, Mileena, Shang Tsung, Johnny Cage, and more. It will usher in a new era of the franchise.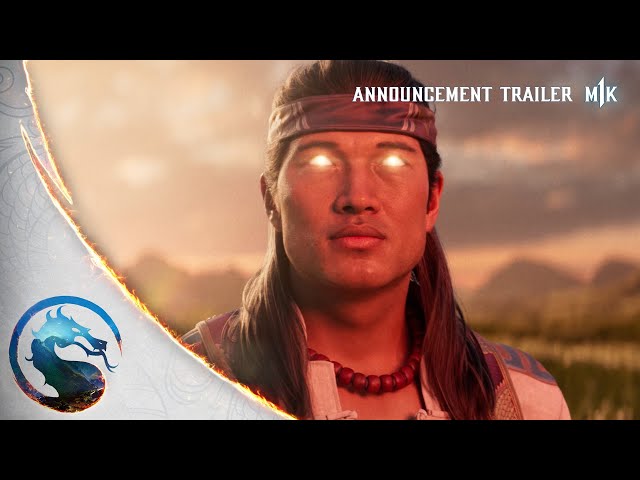 Mortal Kombat 1 DLC
On top of the launch roster of characters, theKombat Pack DLC will reportedly include Homelander, Peacemaker, Omni-Man, Ermac, and Quan-Chi. This would definitely make the DLC one of the most interesting Kombat Packs in the series for a while.
Mortal Kombat 1 gameplay
Mortal Kombat 1 gameplay has not been revealed yet. Fortunately, you won t have to wait long though, as some gameplay is set to premiere during Summer Games Fest, as announced byGeoff Keighley on Twitter.
So far, we do know that this reboot will include a number of features fresh to Mortal Kombat. One of those isrollback netcodewhich is a must-have for any fighting game in 2023. Additionally, it looks likecrossplay for Mortal Kombat 1will arrive after launch, as it was included in thegame s FAQ, but mysteriously removed.
In addition, the game s FAQ says thatMortal Kombat 1 s Kameo Fightersare unique partner fighters that assist during matches and create expanded gameplay possibilities for players . These are chosen separately from the main roster and appear to be some kind of assist mechanic.
That covers everything you need to know about the Mortal Kombat 1 release date and what to expect from the game when it comes out on current-gen platforms and PC. Will it make it into our list of thebest fighting gamesof all time? We d be surprised if it didn t.