Given the incredible popularity of the original installment and the stand-alone Miles Morales game, it is safe to say that Marvel's Spider-Man 2 will be one of the most eagerly awaited PS5 titles in 2023. But the most pressing query is: Who are the antagonists in Marvel's Spider-Man 2?
Knowing which annoying villains we'll be using our new powers and skills against while we wait for an accurate Marvel's Spider-Man 2 release date is essential to getting ready for the battles in New York City. If you've played the first Marvel's Spider-Man, you already know a little something about the next threat that Peter Parker and Miles Morales will face in Marvel's Spider-Man 2.
The antagonists for Spider-Man 2 are known to be:
Venom
Venom will serve as the main antagonist in Marvel's Spider-Man 2 according to the official reveal trailer that was unveiled at the PlayStation Showcase in 2021. If you've played the first Marvel's Spider-Man video game by Insomniac, you might remember the post-credit scene where Norman Osborn visits his son Harry Osborn. Due to Harry's Oshtoran Syndrome, he is floating in a tank while receiving treatment from a black material called the Venom symbiote. In a similar post-credits scenario, Harry wakes up with the substance bonded to him in Marvel's Spider-Man: Miles Morales.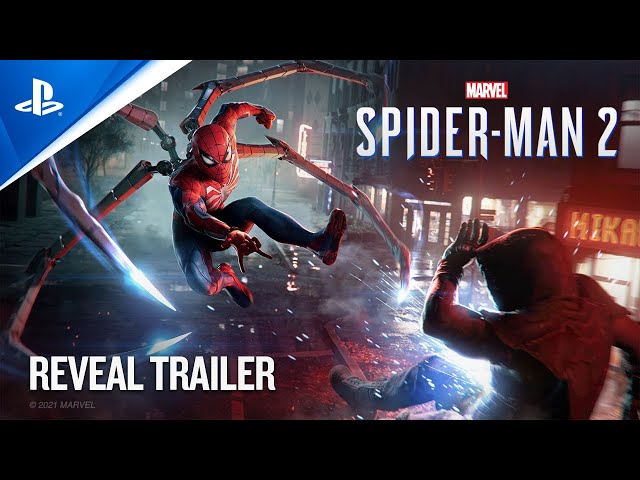 Given that overwhelming evidence suggests that Harry Osborn, Spider-Man's childhood pal, is the one hiding behind the gloopy mask, Venom will undoubtedly be a compelling antagonist for Spider-Man's second excursion. Eddie Brock, a reporter for The Daily Bugle and Peter's adversary, has typically played Venom. But it doesn't appear that Insomniac are going in that direction.
Speculated Spider-Man 2 antagonists from Marvel
The reveal trailer also suggests that Kraven the Hunter may appear as a villain in Marvel's Spider-Man 2 because some of the henchmen Peter and Miles see in the trailer suit Kraven's design and manner, and sharp-eared fans recognized the voice. Although Kraven's voice hasn't been confirmed, many have speculated that the Hunter himself is speaking because the voice doesn't resemble Tony Todd, who plays Venom.
Wraith and Lizard are two additional potential Spider-Man 2 villains from the Marvel universe. Prior to her metamorphosis in Marvel's Spider-Man's The City That Never Sleeps DLC, Wraith played as Yuri Watanabe. She is now a merciless vigilante. Although she isn't quite a villain, her disputes with Peter over how to deal with the baddies in the long run could make her a minor antagonist. Contrarily, Lizard, also known as Curt Connors, might appear as a supporting antagonist given his connection to Harry Obsorn. Connors is hired by Norman Osborn to investigate Harry's sickness, and in the Marvel's Spider-Man: Miles Morales post-credit scene, we see that Connors ultimately appears to release Harry from the tank at Norman's direction.
Kingpin was also set up in the game for a return, which wouldn't be that shocking given that he is a staple antagonist of the franchise.
That is all we currently know about the enemies in Marvel's Spider-Man 2. In addition to being a compelling antagonist for Peter to hunt down, Venom will undoubtedly present him with exciting competition. Why not check out the characters from Marvel's Spider-Man 2 who will team up with Peter rather than attempt to put an end to his crime-fighting ways if you can't get enough of Spider-Man?