The full list ofMarvel s Spider-Man 2 charactersnot only brings back some fan favorites but introduces some characters who haven t been seen in Insomniac s version of the iconic web-slinger s adventure yet. Whether it s classic villain Venom making his debut in the PlayStation exclusive series, or the return of protagonist Peter Parker, AKA Spider-Man, there are plenty of people to meet.
As we approach theMarvel s Spider-Man 2 release date, we re hoping that the game will enter our list ofthe best games, especially for those who are fans of Marvel s most iconic character. That being said, no matter if we re taking downMarvel s Spider-Man 2 villainsor enjoying New York as we swing by, here s who you ll be spending time with in the upcoming PS5 game.
Marvel s Spider-Man 2 characters
Here are the Marvel s Spider-Man 2 characters we currently know about:
Spider-Man (Peter Parker)
Spider-Man (Miles Morales)
Venom
Spider-Man (Peter Parker)
The original wall-crawler who the fans have known since the early 1960s, Peter Parker is the main character of the Marvel s Spider-Man series. In Insomniac s version of Spider-Man, Peter Parker has been the hero for over eight years, with him taking on Miles Morales as aprot g after a radioactive spider also bites him.
Spider-Man (Miles Morales)
Teenager Miles Morales started working at the F.E.A.S.T shelter after his father died in a terrorist attack in the first game, and while volunteering there, he meets Peter Parker and his aunt. He ends up getting bit by a radioactive spider from a secret lab in Oscorp, similar to how Peter first got his powers.
Between the first and second games, Miles was the protagonist in a spin-off game called Marvel s Spider-Man Miles Morales, where he took the main role of Spider-Man while Peter was away for a work trip. During the events of the spin-off, Miles learns he has a unique camouflage ability and he s able to use bioelectricity abilities, unlike Peter Parker.
Venom
While Venom is an iconic villain in the Spider-Man mythos, not much is known about the version we will encounter in Marvel s Spider-Man 2. It s probable that, based on events in the first game, we will see Peter s friend Harry Osborn become Venom, due to the fact his father was using a black web-like substance (likely the Symbiote that becomes Venom) surrounding Harry as a way of treating his terminal illness.
Rumored Marvel s Spider-Man 2 characters
While not confirmed yet, there are a few characters we believe will make an appearance in the second game, based on their importance in Marvel s Spider-Man and the spin-off.
Firstly, Mary-Jane is likely to appear again. She is Peter Parker s love interest, and while they were on and off during the events prior to the first game, they figured things out and have been in a relationship again since.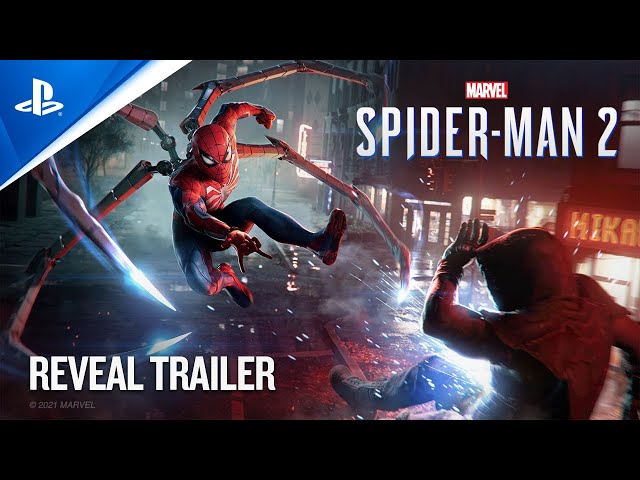 Next, we re likely to see Aaron Davis, Miles uncle and former villain Prowler, who vowed to be a better person after the events of the spin-off game, alongside Miles mother Rio Morales, who is now part of the City Council for New York. Miles best friend, Ganke Lee, is expected to return considering he was a big part of Miles personal growth in Marvel s Spider-Man Miles Morales.
We also anticipate a few villains to make their returning appearance from previous games. Norman Osborn, who becomes Green Goblin in the comics and other media, is a prominent character in the first game and has been revealed to have a variety of secrets and lies within his company, Oscorp. Other members of the Sinister Six, such as Electro and Vulture, are likely to be referenced to, if not side villains in their own right.
Finally, we may see the return of Yuri Watanabe. She s an old friend of Spider-Man, who used to be part of the New York Police Department. After events in one of the DLC stories of the first game, she goes rogue and becomes a vigilante, likely leading to her becoming her comic counterpart Wraith, as she hunts down criminals who abuse the justice system.
That s all of the Marvel s Spider-Man 2 characters we ll be meeting (or seeing again) in the upcoming game. If you re hoping to pass the time before you return to New York as the famous web-slinger, check out thebest PS5 open world games, or thebest PS5 gamesin general.