When is the Marathon release date? For extraction shooter fans, it s a date that you re probably going to be counting down to. Destiny 2 developer Bungie is reviving one of its earliest IPs and giving it a lick of futuristic sci-fi paint as it looks to take a slice of the pie in the extraction shooter genre. But when will this exciting new project launch, and how much do we know about it so far?
With its experience of making great shooters, there s a good chance thatMarathonwill be one of thebest competitive FPS gameswhen it does finally arrive. With a PvP focus, this will be a truly high-stakes extraction shooter with a unique visual style to boot.
Marathon release date speculation
We anticipate that the Marathon release date will arrive in 2025. While Bungie is yet to state a release window or date, we believe this to be a solid prediction given it was only revealed in May 2023, and CEO Pete Parsons said previously he wanted other franchises outside of Destiny up and running by 2025.
Bungie has confirmed that when it does launch, Marathon will be coming to PS5, Xbox Series X|S, and PC.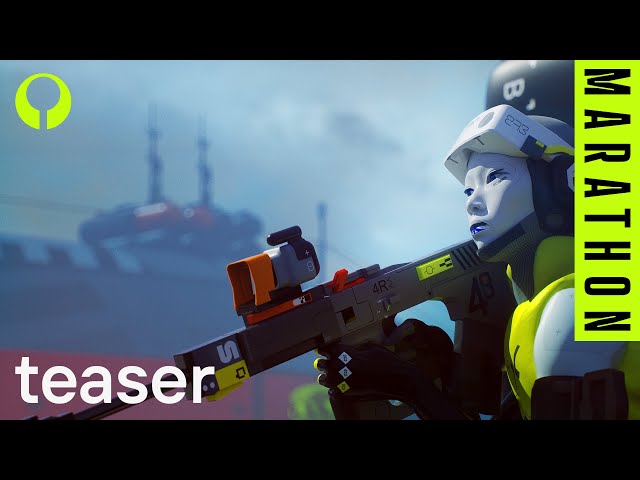 Rumors of the Marathon reboot were first reported byInsider Gamingin October 2022. Its report revealed that Bungie would be reviving the Marathon IP and would transform it into an extraction shooter, which we now know to be accurate. At the time, Insider Gaming s sources said the game was in a pre-alpha state.
Parson s comments about launching a new franchise by 2025 stemmed from an interview he didwith IGNin 2019.
Marathon platforms
Bungie s new extraction shooter Marathon will launch on PS5 and Xbox Series X|S consoles, as well as PC. The game will also have full crossplay and cross-save functionality, just like Destiny 2 currently does.
Marathon gameplay
While we haven t seen any proper gameplay footage, we do know a few things. The game appears to allow squads of at least three players, as is indicated by the shot below from Marathon s reveal trailer and as was previously claimed by Insider Gaming.
A brief description of Marathon s gameplay on itsofficial websitealso reveals more: Become a Runner in Bungie s new sci-fi PvP extraction shooter. Compete for survival, riches, and renown in a world of evolving, persistent zones, where any run can lead to greatness.
While PvE elements aren t explicitly mentioned, the story description for Marathon does reference long-dormant AI , which could hint that there will be some kind of PvE action alongside the competitive PvP combat.
The leadership team overseeing Marathon s development is also packed with Bungie veterans: game director Chris Barrett, general manager Scott Taylor, and senior design lead Lars Bakken collectively have over 50 years of experience at Bungie.
Marathon story
Marathon takes place far in the future on the planet of Tau Ceti IV. A massive ghost ship hangs in low orbit over the planet, and a colony of 30,000 souls that settled there have vanished, according toBungie.
You play as a Runner, who goes to the planet looking for answers and loot. Strange signals hint at mysterious artifacts, long-dormant AI, and troves of untold riches.
That s all we know about Bungie s upcoming extraction shooter and the Marathon release date. Of course, this isn t the only thing Bungie is working on theDestiny 2 The Final Shape release dateis also on the horizon, and will be the last expansion of the game s Light and Dark saga. Oh, and a very special someone will be returning in it too.