Which characters are at the top of the Genshin Impact tier list? Reaching the highest damage totals and completing the Spiral Abyss endgame content as quickly as possible are two of the primary driving forces for Genshin Impact players. You'll need to be aware of the Genshin Impact tier list of top characters to use in May 2023 in order to accomplish this. Once their ranking within the Genshin Impact greatest character tier list has been determined, the most recent characters will be added to this guide.
Character-wise, Genshin Impacts' roster is always expanding! Before seeing where they place on our Genshin Impact character tier list, be sure to check out the Genshin Impact current banners and the Genshin Impact upcoming banners to stay up to date with the RPG game's newest additions.
Genshin Impact tier list
The top characters according to Genshin Impact for May 2023 are listed below:
| | |
| --- | --- |
| Rank | Character |
| S | Ayaka, Bennet, Ganyu, Hu Tao, Kazuha, Kokomi, Nahida, Raiden Shogun, Yelan, Xiangling, Xingqiu, Zhongli |
| A | Albedo, Alhaitham, Ayato, Baizhu, Childe, Diona, Fischl, Gorou, Itto, Kuki Shinobu, Mika, Mona, Nilou, Sara, Shenhe, Sucrose, Tighnari, Yae Miko, Yaoyao, Yoimiya, Yun Jin |
| B | Beidou, Collei, Cyno, Eula, Jean, Kaeya, Kaveh, Keqing, Kirara, Layla, Ningguang, Noelle, Rosaria, Sayu, Thoma, Traveler (Dendro), Venti, Wanderer, Xiao, Yanfei |
| C | Barbara, Chongyun, Candace, Dehya, Diluc, Dori, Faruzan, Heizou, Klee, Lisa, Qiqi, Razor, Traveler (Electro), Xinyan |
| D | Aloy, Amber, Traveler (Anemo), Traveler (Geo) |
The strongest characters in Genshin Impact are often five-star characters, especially in terms of their ability to deal damage. For instance, Hu Tao is a fantastic Pyro DPS, Ayaka and Ganyu are outstanding five-star Cryo damage dealers, and Nahida is a priceless Dendro DPS both on and off the field. Kokomi, Raiden Shogun, and Zhongli, on the other hand, make excellent supports or sub-DPS characters because they each offer healing, energy recharge, and shielding in addition to elemental application.
Having saying that, there are a few exceptional four-star characters that place highly on our list of the top characters from Genshin Impact. Bennet, Xiangling, and Xingqui are the finest four-star characters in Genshin Impact due to their superior off-field Pyro damage, excellent healing, and support-boosting skills. Funny enough, these characters have been at the top of the Genshin Impact greatest character tier list ever since their debut, and given how strong and adaptable they are, it's likely they'll stay there for a very long time.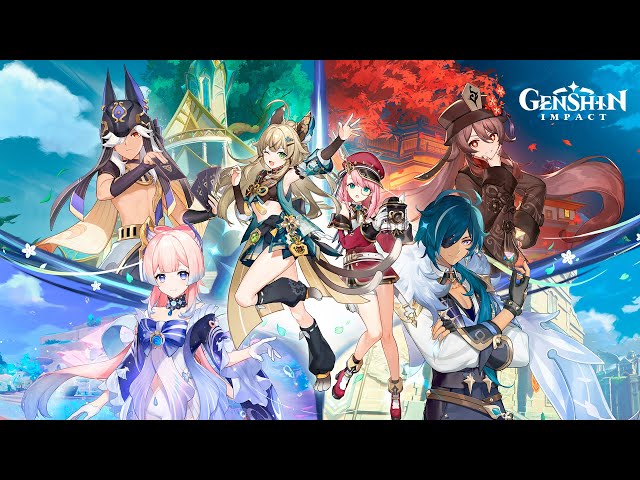 The Genshin Impact character tier list will alter as new game elements are added. The addition of the Dendro element and its corresponding reactions in the Genshin Impact 3.0 update marked maybe the biggest change. The Dendro aspect itself, as well as the addition of strong new characters like Nahida and Alhaitham, had a big impact on the Genshin Impact character tier list.
Characters like Electro healer and sub-DPS Kuki Shinobu and Electro main-DPS Keqing, who were previously considered to be quite weak, saw an improvement in effectiveness because to Dendro. It also provided the chance for deadly new builds on characters who were already extremely strong, such as Raiden Shogun teams for Hyperbloom and Thoma teams for specialized Burgeon.
Be careful to read up on strong builds like aGenshin Impact Alhaitham build,Genshin Impact Hu Tao build, orGenshin Impact Yelan build, who are among the best characters in the game, because these characters are only as good as their teams and builds.
Through this convenient tier list, you now have complete knowledge of the Genshin Impact tier list of the top characters. Check out the complete list of Genshin Impact characters currently available for more information on each of the units. You only need to look one place to find all the Genshin Impact codes that you can use right now to make getting them easier.