Who are the best characters on theGenshin Impact tier list? One of the largest motivators for any Genshin Impact player is to reach the biggest damage numbers possible, and to clear the Spiral Abyss endgame content in record time. To do this, you ll want to know the Genshin Impact tier list of best characters to use in May 2023. This guide will be updated with the newest characters once their place within the Genshin Impact best character tier list has been gauged.
Speaking of characters,Genshin Impacts roster is ever-growing! Be sure to check out theGenshin Impact current bannersand theGenshin Impact next bannersto keep up to date with theRPG game snewest arrivals, before seeing where they rank in our Genshin Impact character tier list.
Genshin Impact tier list
Here is theGenshin Impact tier listof best characters for May 2023:
| | |
| --- | --- |
| Rank | Character |
| S | Ayaka, Bennet, Ganyu, Hu Tao, Kazuha, Kokomi, Nahida, Raiden Shogun, Yelan, Xiangling, Xingqiu, Zhongli |
| A | Albedo, Alhaitham, Ayato, Baizhu, Childe, Diona, Fischl, Gorou, Itto, Kuki Shinobu, Mika, Mona, Nilou, Sara, Shenhe, Sucrose, Tighnari, Yae Miko, Yaoyao, Yoimiya, Yun Jin |
| B | Beidou, Collei, Cyno, Eula, Jean, Kaeya, Kaveh, Keqing, Kirara, Layla, Ningguang, Noelle, Rosaria, Sayu, Thoma, Traveler (Dendro), Venti, Wanderer, Xiao, Yanfei |
| C | Barbara, Chongyun, Candace, Dehya, Diluc, Dori, Faruzan, Heizou, Klee, Lisa, Qiqi, Razor, Traveler (Electro), Xinyan |
| D | Aloy, Amber, Traveler (Anemo), Traveler (Geo) |
The Genshin Impact best characters are generally five-star characters, particularly in terms of damage potential. For instance, Ayaka and Ganyu are exceptional five-star Cryo damage dealers, Hu Tao is a great Pyro DPS, and Nahida makes for an invaluable Dendro DPS both on-field and off. On the other hand, Kokomi, Raiden Shogun, and Zhongli make great supports or sub-DPS characters providing healing, Energy Recharge, and shielding respectively alongside elemental application.
With that said, there are a number of standout four-star characters that rank highly in our Genshin Impact character tier list of best characters. The best four-star characters in Genshin Impact are Bennet for his strong healing and potent damage boosting capabilities, Xiangling for superb off-field Pyro damage, and Xingqui for Hydro damage and support benefits. Funnily enough, these characters have remained at the top of the Genshin Impact best character tier list since release, and it s likely they ll remain there for a very long time to come given how powerful and versatile they are.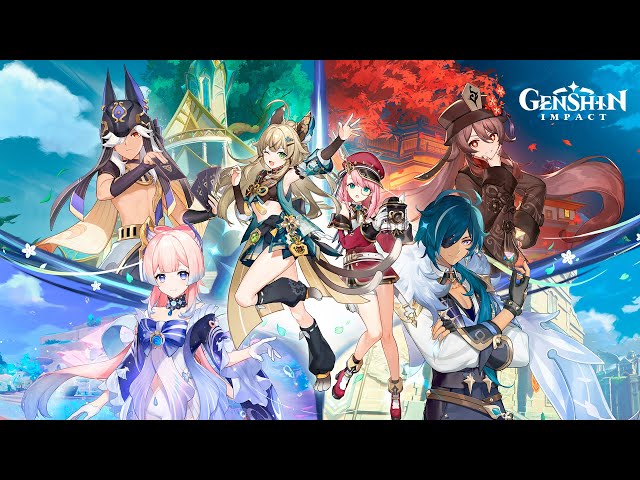 With each new addition to the game, the Genshin Impact character tier list will change. Perhaps the biggest shift came with the introduction of the Dendro element and its associated reactions in the Genshin Impact 3.0 update. Dendro significantly impacted the Genshin Impact character tier list, not only through adding powerful new characters such as Nahida and Alhaitham, but the Dendro element itself.
Dendro improved the effectiveness of characters that were previously though to be relatively weak, such as Electro healer and sub-DPS Kuki Shinobu, and Electro main-DPS Keqing. Likewise, it also gave opportunity for devastating new builds for already powerful characters, such as Hyperbloom teams using Raiden Shogun and niche Burgeon teams with Thoma.
Remember that these characters are only as good as their builds and teams, so be sure to read up on powerful builds such as aGenshin Impact Alhaitham build,Genshin Impact Hu Tao build, orGenshin Impact Yelan build, who are among the best characters in the game.
Now you know everything there is to know about the Genshin Impact tier list of best characters through this handy tier list. For more on each of the units, check out the complete list ofGenshin Impact charactersavailable right now. And to help you get them easier, look no further for all theGenshin Impact codesyou can redeem right away.