When is theGenshin Impact 3.8 release date? Genshin Impact 3.8 is widely expected to be the final major Sumeru update prior to the Traveller s arrival in Fontaine. Naturally, we can expect developer HoYoverse to leave the region behind with a bang, which hopefully entails new characters and events.
Throughout Sumeru we ve been treated to a healthy helping of freshGenshin Impact charactersmany of them take top spots on ourGenshin Impact tier list. But will we get new characters, possibly from Fontaine, to bridge the two regions in the upcomingGenshin Impactversion? And when will the Genshin 3.8 release date arrive? Read on to find out the latest confirmations and rumours regarding content coming to theRPG game.
Genshin Impact 3.8 release date speculation
While not yet officially confirmed, the Genshin Impact 3.8 release date is expected to arrive on July 5, 2023.With Genshin Impact 3.7 dropping on May 24, 2023, this should be the date the new version releases barring delays based on its six-weekly update cycle.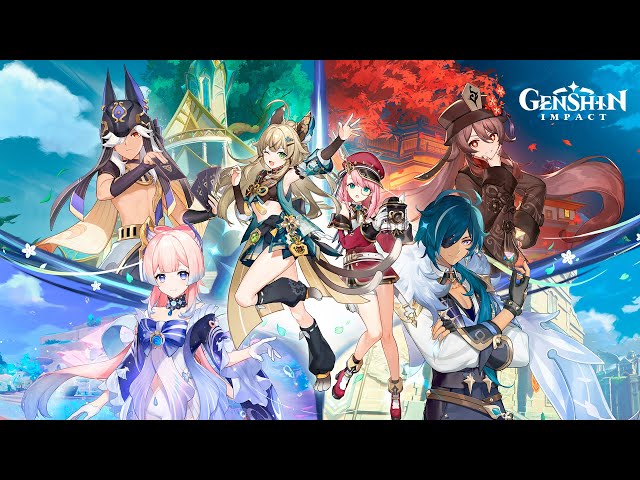 Genshin Impact 3.8 banner leaks
According to a recent leak fromvississ, the Genshin Impact 3.8 banner will feature five-star characters Eula and Klee in Phase One, and Kokomi and Wanderer in Phase Two. Reliable community leakerSYPhas also noted speculation surrounding Klee s return, whileUncle Lupreviously reported Eula s rerun.
In the four-star department, it s currently unclear who we ll be seeing on the upcomingGenshin Impact banner.Uncle SBhas reported that we ll only be getting reruns, with Mika, Rosaria, and Razor will be available in Phase One. Meanwhile Faruzan, Thoma, and Yanfei will arrive in Phase Two.
Elsewhere, some have reported that there will be a new arrival in Genshin 3.8. One leak suggests it ll be a Hydro Claymore user from Fontaine called Soutine. However,ZiaoBinotes that a Genshin 3.8 release is only a possibility, and says the leak overall should be taken with a truck of salt sage advice for any leak, regardless of the leaker s reliability.Tao, meanwhile, suggests that a new Inazuman Electro character will arrive at some point during 3.8.
Genshin Impact 3.8 event leaks
As initially reported byBlank, Genshin 3.8 is expected to feature a new, limited-time region that is similar to the Golden Apple Archipelago. Codenamed Penumbra , the rumoured area is set to be heavily-linked to the Land of the Oceanids.Team Chinahas shared more recently that Eula will somehow be intrinsically involved, though it s unclear how that will materialise at this point.
While we don t know much about what players will get up to in Penumbra should it materialiseBlank further notesthat there will be some Rollercoaster event where you can attack opponents on either your left or right side.
For now, at least,Merohas shared what could be the full map of the new area, which you can check out below.
And that s everything we know about the Genshin Impact 3.8 release date for now. Be sure to check back in the coming weeks, as HoYo begins to share official information about the upcoming version.
In the meantime, be sure to check out ourGenshin Impact codesguide to make sure you have all the free Primogems you can snag right now, as well as theGenshin Impact 3.7 bannerjust in case there s someone on it currently who could tempt you to part ways with the game s premium currency. See you soon, Traveller.