When is the Dragon s Dogma 2 release date? After a long, long wait, fans of the cult RPG are getting their sequel and Capcom has begun to lift the lid on what the team has been working on when it comes to the ambitious RPG.
Dragon s Dogma 2 was announcedback in 2022 after the first game celebrated its tenth anniversary. And, the first is widely considered to be one of thebest RPG gamesof all time by the few people who played it. Unfortunately, the game didn t sell super well initially but built up a loyal fanbase over time and after Devil May Cry 5, Capcom let the creator Hideaki Itsuno work on a sequel,Dragon s Dogma 2.
Dragon s Dogma 2 release date speculation
We expect Dragon s Dogma 2 to release in 2024 on PS5, Xbox Series X|S, and PC. An official release window has not been announced but the game s first trailer was revealed at the PlayStation Showcase and the game looks to be quite far into development. But the lack of a release window to us suggests it s coming next year.
Unfortunately, the game will not be released on Xbox One or PS4.
Dragon s Dogma 2 story
Dragon s Dogma 2 begins in an underground gaol according to Capcom on thePlayStation Blog. This is where the Dragon s voice echoes in the fog of lost memories and a hero must fulfill their forgotten destiny.
The dragon is the symbol of the world s destruction and it soars with the skies with its massive wings and breathes flames that scorch everything in its path. Some are terrified by its presence and others worship it.
We don t have many details about the lore just yet, but Capcom is sure to provide us with a proper story trailer in time.
Dragon s Dogma 2 gameplay
Among the lore and beautiful shots of the world in the Dragon s Dogma 2 trailer, we got a look at some of the combat in Dragon s Dogma 2. As you would expect if you played the first game, you will get to wield swords, bows, chant magick, and use a diverse set of abilities to take down monsters both old and new.
Alongside the magic and spells, we can also see that the sequel is sticking pretty close to its RPG roots with a character-focused adventure that you, the Arisen, will find yourself on.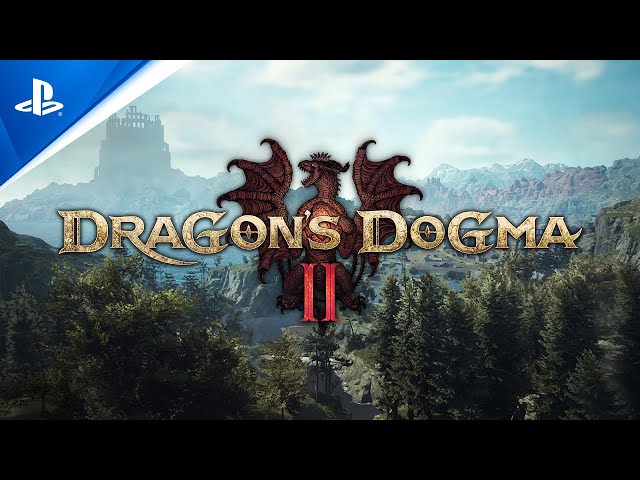 Capcom will likely show off more from the game later this year and go in-depth on what to expect from its gameplay systems. We reckon Tokyo Game Show is a good estimation of when that will happen.
So there you have it! A rundown of everything we know about the Dragon s Dogma 2 release date, lore and story, and of course, the gameplay. It has a good shot of becoming one of thebest PS5 RPG gamesandbest Xbox RPG games, so be sure to keep an eye on it.