TheDiablo 4 world bossesare among the most challenging and exciting content in the game, seeing players team up to take down these ferocious foes. With that said, they are tricky opponents and even trickier to find. You re in luck because this guide will cover theDiablo 4 world boss locationsand even theDiablo 4world boss spawn times. With this knowledge, you ll be fully equipped on how to beat them and earn big rewards.
TheDiablo 4world bosses are the perfect chance to put your skills to the test alongside other players. Whether you prefer bashing enemies with the bestDiablo 4 Barbarian buildor raising the dead with the bestDiablo 4 Necromancer build, gear up and head out. The world bosses are also core to theDiablo 4 endgame, so it s worth learning the ins and outs before theDiablo 4 release date.
All confirmed Diablo 4 world bosses
Diablo 4 world bosses are among the toughest challenges in the game but the only one confirmed so far is Ashava the Pestilent. There is likely to be one boss in each region of Sanctuary.
Defeating a world boss in Diablo 4 will reward you with several pieces of high quality Legendary gear for each player in the encounter. This makes defeating all the world bosses on a regular basis a particularly lucrative source of loot while levelling and in the endgame, so long as you re prepared for a fight. It s likely they will also serve as key activities in levelling up theDiablo 4 Battle Passwhen theDiablo 4 Season 1 release daterolls around.
These world bosses are located around theDiablo 4 mapof Sanctuary, and we expect there to be one in each zone. Furthermore, each world boss will have its own arena that you will head to at set times to begin the encounter, so you won t be attacked without notice.
Currently, only one world boss has been officially revealed by Blizzard, Ashava the Pestilent. Ashava was available during the beta and Server Slam periods, giving players a limited window to take down this world boss.
Diablo 4 world boss locations
Currently, the only Diablo 4 world boss location known is that of Ashava the Pestilent, who can be found in The Crucible to the east of the Fractured Peaks.
Since Ashava was available during the beta, players were able to find them and take them down in large scale fights involving multiple players. While we know that there will be more world boss locations in the full game, Blizzard has yet to reveal exactly how many encounters we ll be treated to. As mentioned, it s likely that there will be one in each region of Sanctuary, which would make a total of five world boss locations in Diablo 4.
Diablo 4 world boss spawn times
From the beta it was apparent that the Diablo 4 world boss spawn times are at set intervals each day, though the specifics are yet to be revealed by Blizzard.
However, it s possible the Ashava world boss times will remain the same from the beta period, spawning every three hours from 9am PDT/12pm EDT/5pm BST onwards.
Likely, other world bosses spawn times will slot between these so there will always be at least one active, though this is speculation.
How to beat the Diablo 4 world bosses
To beat a Diablo 4 world boss, you will need to reach the recommended level and team up with up to 12 other players to take down these powerful enemies. Battles will have multiple stages, and each boss will have its own weaknesses.
With the high health and damage of the world bosses, you ll want to have other players fight alongside you to draw the attention of the boss. Beware though, world boss enemies scale depending on how many players are taking part, making them even stronger opponents. Nevertheless, having other players will make the fight easier as the world boss won t be focusing solely on you, opening up more opportunities for damage.
Next, it s important to be levelled appropriately and geared up with the best builds for your class. We ve also got the bestDiablo 4 Sorcerer build,Diablo 4 Rogue build, andDiablo 4 Druid buildso no matter which class you choose, you re ready to fight the world bosses. However, if you re still struggling against these towering foes, remember that not all theDiablo 4 classesare created equally. Check out ourDiablo 4 class tier listto find out which one is best right now.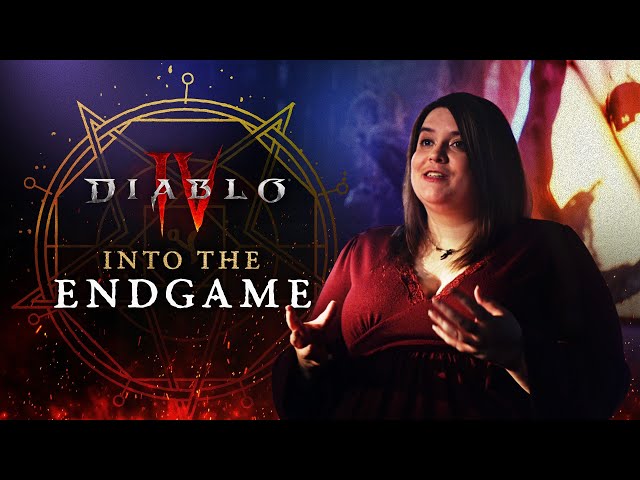 It s likely that for most of the world bosses you will also want to be focused on high single-target damage and buffs that don t require you to gain a kill before activating. The Sorcerer, Rogue, and Barbarian are especially strong in single-target situations, while also having AoE potential.
Ashava the Pestilent
Ashava the Pestilent is a dragon-like world boss located in The Crucible to the far east of the Fractured Peaks. She has a high health pool and is capable of dealing significant poison damage to players.
Here are some tips to beat the Diablo 4 Ashava world boss:
Wear poison-resistant items Ashava is capable of spitting poison around the arena
Watch out for ground indications several attacks will have indicators telling you where to avoid
Dodge the spin attack either reach the safe zone underneath Ashava or run out of range
When they reach 50% health, they will gain more attack types keep an eye out for bigger area-of-effect attacks
That s everything you need to know about all the Diablo 4 world bosses, locations and spawn times. You even know how to beat every world boss we know of right now. For more on the game, check out ourDiablo 4 walkthroughfor all the tips and tricks you need to fight the world bosses and more.