When is theAssassin s Creed Mirage release date?Assassin s Creed Mirageis set to be the next great adventure in the series and it sounds like it s going to take the iconic franchise back to its roots. Rather than offering an expansive and vast open-world experience, Mirage is a more condensed and focused game.
After a number of leaks, details for the game have finally been revealed and it does seem like the dream game for classic fans. Returning features are here from past games andAssassin s Creed Miragetakes the series back to its roots. It also looks likeAssassin s Creed Mirage s Basim is going to be a better assassin than Eziowhich isn t a bad thing. Below, we will chronicle everything we know about the game.
Assassin s Creed Mirage release date rumors
The Assassin s Creed Mirage release date is Tuesday, October 12, 2023, according to retailer listings. The game will release on PS5, PS4, Xbox Series X|S, Xbox One, and PC. This datecomes from a number of Japanese retailerslisting the game for this date in the Fall season.
This announcement of a 2023 release was made at the Ubisoft Forward showcase in September 2022. However,a report from Tom Hendersonsuggests the release window was actually narrowed down to October 2023.
Originally a Spring 2023 window for the game came from aleak from J0nathon,corroborated by Jason Schreierfrom Bloomberg. But the game seemed to have been pushed, thenreportedlyset to release in August 2023 but saw a delay to the new October window which looks to be all but certain at this point.
Assassin s Creed Mirage story
Assassin s Creed Mirage will take place in the late ninth century in Baghdad. It will star fan-favorite character Basim from Assassin s Creed Valhalla and is set 20 years before that game.
After Valhalla, it is discovered that Basim is a human reincarnation of Loki who belongs to a higher, ancient humanoid species, so that may play a key role in Mirage s story.
The reveal trailer for the game shows his origin as a hidden one and sets the stage for the game.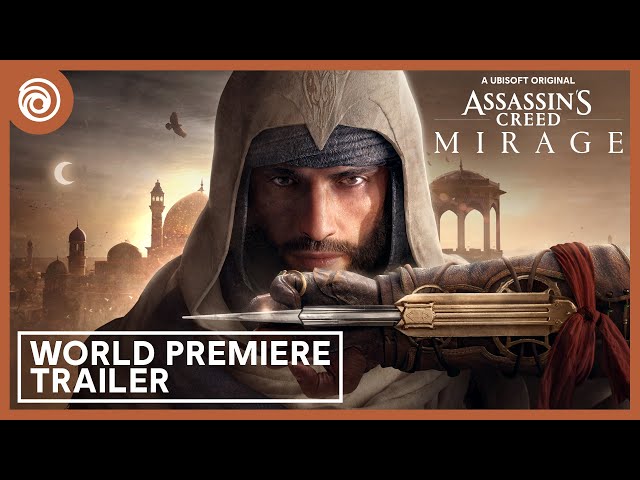 Assassin s Creed Mirage gameplay
Assassin s Creed Mirage gameplay was teased at Ubisoft Forward giving us a look at what awaits in the title. It focuses on stealth, and assassinations in a dense urban environment, which sounds like music to our ears as classic fans of the franchise.
Unfortunately, the gameplay wasn t shown off but hopefully, we should see more in the coming months as we get closer to the game s launch.
So there you have everything we know about the game ahead of the Assassin s Creed Mirage release date. Before you take a step on the next journey in the series, take a look at why we think aBasim-led game is important for the series.