When will Assassin's Creed Mirage be available?It sounds like the upcoming installment, Assassin's Creed Mirage, will return the venerable game to its roots and be the next great adventure in the series. Mirage is a more streamlined and narrowly focused game than it is a large and sprawling open-world experience.
It appears to be the ideal game for aficionados of the classic genre after several leaks of the game's information. Assassin's Creed Mirage returns the series back to its roots while bringing back aspects from previous games. Additionally, Basim from Assassin's Creed Mirage appears to be a more skilled assassin than Ezio, which isn't always a negative thing. We shall outline what we know about the game in the sections below.
The formal confirmation of the release date for Assassin's Creed Mirage is Tuesday, October 12, 2023. During the 2023 PlayStation Showcase, the date was revealed at the conclusion of a brand-new trailer. On the PS5, PS4, Xbox Series X|S, Xbox One, and PC, the game will be released.
Listings from a number of Japanese stores and Tom Henderson's research from Insider Gaming previously contained information on an October release.
The game's initial release window was leaked for the spring of 2023, and journalist Jason Schreier from Bloomberg verified it. The game then appeared to be delayed, with August 2023 being a commonly rumored release date from leakers.
But as of right now, it's official: On October 12, players will be able to play AC Mirage.
Assassin s Creed Mirage story
Baghdad in the late ninth century will be the setting for Assassin's Creed Mirage. It takes place 20 years before Assassin's Creed Valhalla and will star fan favorite character Basim from that title.
The discovery that Basim is a human reincarnation of Loki who is a member of a higher, ancient humanoid species after Valhalla may be crucial to Mirage's plot.
His origin is revealed in the game's reveal trailer, which also establishes the game's setting.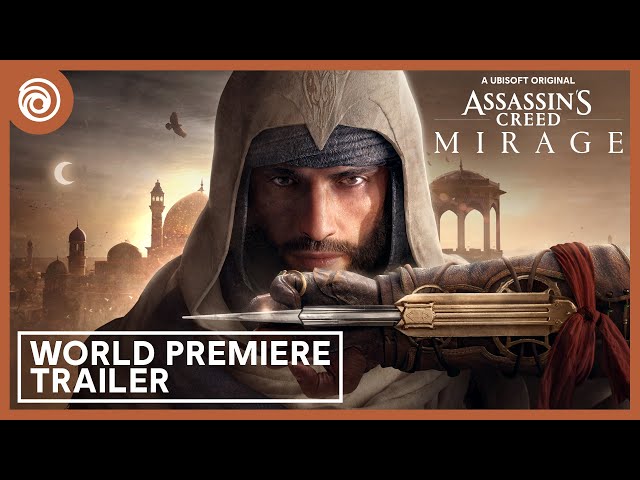 Assassin s Creed Mirage gameplay
With its tight parkour, stealth, and assassinations in a crowded urban setting, Assassin's Creed Mirage gameplay sees the series return to its more conventional roots.
You can watch a video of our first glimpse of AC Mirage gameplay from the 2023 PlayStation Showcase down below.
The gameplay footage is dripping with classic Assassin's Creed assassination moves. Diving from synchronization points, tossing smoke bombs, and more all make an appearance.
The trailer also makes reference to the ability to bribe soldiers at outposts in order to try to obtain entry to what will most likely be forbidden places.
Additionally, we get a great glimpse at the streets of Baghdad, where the game is situated, and they are extremely gorgeous.
You now know everything there is to know about the game before Assassin's Creed Mirage is released. Take a look at our reasoning on why we believe aBasim-led game is crucial for the franchise before beginning the next adventure.