Rather than have one large open-world playing area to explore, theLego 2K Drive maps, or biomes as they re called, are decently-sized hub areas for you to play around and test out your latest creations. They are also rather entertaining to look out.
Before you can properly explore the world ofLego 2K Drives Bricklandia, you need to become acquainted with everything it offers. Especially as the game is one of thebest racing gameson PS5, PS4, Xbox, Steam PC, and Nintendo Switch right now no matter whether you are playing solo or in multiplayer with your friends.
Lego 2K Drive maps
The Lego 2K Drive maps and biomes you can explore are:
Turbo Acres
Big Butte
Prospecto Valley
Hauntsborough
Turbo Acres
The starting zone of Bricklandia, and home to a rather large racing trophy, Turbo Acres features plenty of roads, rivers, and acres of land to test out your favourite vehicles.
Big Butte
With sandy plains that stretch for miles and some extraterrestrial and strange happenings, Big Butte is a fun place to drive around if you re hoping to get away from Bricklandia s main city.
Prospecto Valley
Riches and mountains as far as the eye can see await you in the Prospecto Valley. This is a perfect location for those hoping to make some big jumps and test their cars off-road capabilities.
Hauntsborough
The scariest of the bunch, Hauntsborough has a lot of frightful things that will try to spook you. But if your favourite holiday of the year is Halloween, then this might be your best destination.
You can check out all of the Lego 2K Drive maps in the video below, thanks to the Awesome News Network video for the game.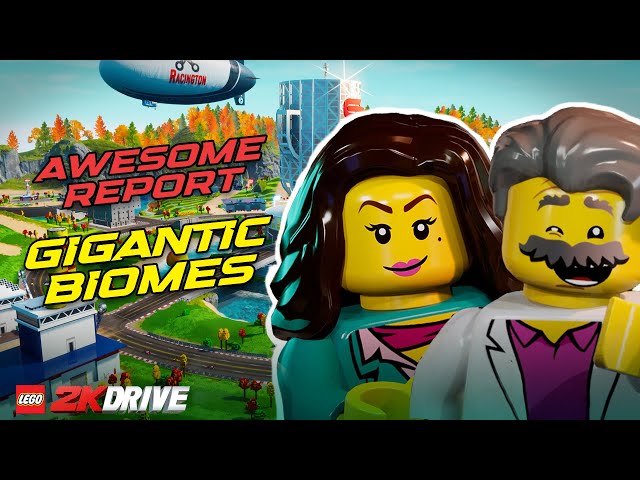 Those are the Lego 2K Drive maps and biomes to explore when you jump into the game. It is one of thebest PS5 racing gamesandbest Xbox racing gamesavailable right now, so you are in for a treat!