When will Alan Wake 2 be released? With the upcoming release of Alan Wake 2, Remedy Entertainment's eerie action-adventure game sequel, we can't wait to rejoin our favorite thriller author in the imaginary town of Bright Falls. If you're curious about when the game will be released, you're not the only one. The 2010 title has a cult fanbase that, after Control, is ready to learn what will happen in the second installment of this amazing tale.
Fans should anticipate something a little bit scarier when Alan Wake 2 releases because Sam Lake, the creative director of Remedy Entertainment, stated that the sequel will be a survival horror game rather than an action game with horror-related features. But the question still stands: When will this eagerly awaited book finally be released?
Alan Wake 2 release date window
The voice actor Matthew Porretta has stated that the release date for Alan Wake 2 is slated for October 2023. Alan Wake 2 would aim for the scary release window, according to the voice of the title character during an interview on the Monsters, Magic, and Madness podcast.
Remedy provided a recent update on the game in their financial report, stating that it is still on pace for this year and is nearing the end of complete production.
After the 2019 release of Control, Alan Wake 2 will be Remedy's first significant game. It will be available on PS5, Xbox Series X|S, and PC.
Alan Wake 2 trailers
The debut trailer for Alan Wake 2 gave us a hint as to the tone of the game when it was revealed at The Game Awards in December 2021. Check out that information below: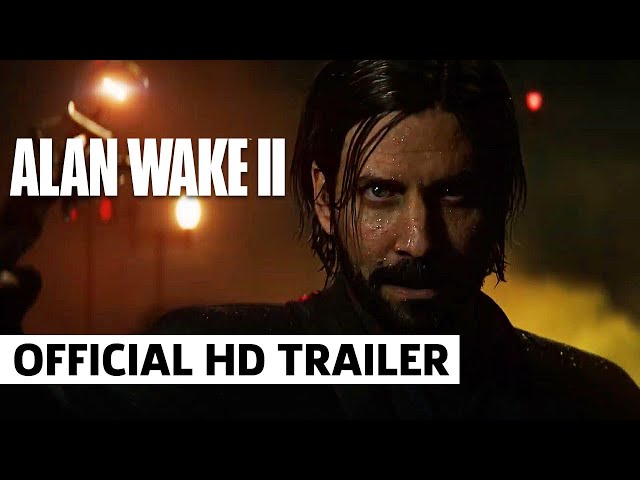 This trailer indicates that it takes place not too long after the original title (as far as we can tell, at least) and that Ikka Villi and Matthew Porretta are back to play the legendary role.
Alan Wake 2 gameplay
There isn't any Alan Wake 2 gameplay available right now. But just like Alan Wake, we do know that Alan Wake 2 will be a third-person game. Sam Lake provided confirmation of this information in a tweet.
Additionally, the game will be a full-fledged survival horror title rather than a horror action title like the Xbox 360's first Alan Wake.
Well, that s everything we know about the Alan Wake 2 release date and the game itself. If you want to get clued up on what s going on, check outAlan Wake Remasterednow. If you re looking for something else to play in the meantime, here s what you need to know about thebest Xbox horror gamesand thebest PS5 horror gameshere.